Spa Facial Treatments
Gift Certificates Available
---
Triple Action Rapid Resurfacing facial
Includes: cleanse, triple action resurfacing facial, and moisturizer
Chinese herbal granules reveal fresh skin with dual physical and chemical exfoliation, followed by a leave-on alpha hydroxy acid to refine and polish. Gentle enough for all skin types
1 hour - $115
Facial Treatments
European Signature Facial Our signature facial is designed with relaxation in mind. This incredible treatment begins with a cleanse followed by exfoliation, mask, and moisturizers to help revitalize your skin. Includes massage of the hands, and décolleté. Perfect for all skin types
1 Hour – $95
Series of 6 – $475
H202 Facial
55 min – $250
(Package of 6) 55 min – $1100
Benefits:
Deeper cleanser to help purify and clear
Deep exfoliation clearing the skin of any dry, dull and lifeless skin
Minimizes the look of pore size
Reduces the look of fine lines
Tightens, tones and lifts the skin
Helps with collagen Production
Improves skin hydration
Helps to repair skin
Helps to reduce puffiness
Express Lavender Facial This specialty facial will incorporate Lavender into your facial. A cleanse, exfoliation, and face massage is designed for someone on the go.
30 min – $55
Series of 6 – $275
Gentleman's Facial Men need facials too! We use specific products designed for a mans skin. A mans skin faces many challenges. Treat your face to needed care.
30 min – $55
Series of 6 – $275
SKIN THERAPY FOR ACTIVE OR REMISED ONCOLOGY CLIENT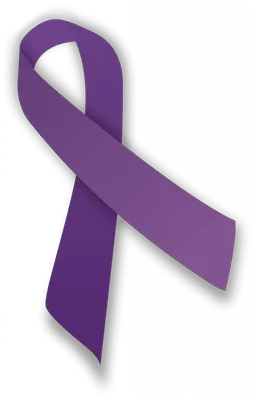 Hydra Hug Facial This facial will be customized based on each clients individual needs. Some of the benefits include: increased circulation, improvement of dry and dehydrated skin, calm and sooth irritated skin. Gentle exfoliation with products suitable to the specific needs of Active or Remised Oncology patients can be included to remove dead skin cells and stimulate cell renewal, bringing a healthy glow to dull skin.
30 min - $45
60 min - $75
Upgrade Your Facial
Back Treatment to cleanse, exfoliate, relax, and moisturize this neglected area. Incorporates warm towels and massage.
30 min – $45
Series of 6 – $225
Specialty Facials
Look younger without the surgery!
Microdermabrasion
This treatment uses a minimally abrasive instrument to gently sand your skin, removing the thicker, uneven outer layer. This type of skin rejuvenation is used to treat light scarring, discoloration, sun damage, and stretch marks. Microdermabrasion can improve age spots, and black heads
1/2 hour Microdermabrasion Session………. $85
1 hour
Includes; Cleanse, micro, enzyme therapy, extractions, face, decollate, hand massage
And hydrating mask.
First Time Client Specials
1 hour Microdermabrasion Session……….$99(Reg Price $130)
Includes; Cleanse, micro, enzyme therapy, extractions, face, decollate, hand massage
And hydrating mask.
O2 Lift
Luxurious facial treatments infusing oxygen, plant-derived stem cells, peptides and a high concentration of enzymatic botanicals, into the skin leaving it luminous, refreshed and rejuvenated.
(1) Treatment……….. $100 Series of 6………..$500
First Time Client Special $69
Microcurrent Treatment
This treatment uses low level electrical current triggering the body's natural skin enhancement chemicals at a cellular level. This treatment kick-start's the natural production of collagen and elastin to lift and tighten your skin
$30- 25 Minute Session
Facial cupping
The cups used in this treatment are typically smaller and softer compared to the cups used for your body. They're used to gently pull the skin away from deeper layers of fascia. This increases blood flow to the area and rejuvenates the skin without leaving cup marks behind. Over time this improves the complexion and diminishes fine lines and wrinkles.
1/2 Hr. Cupping Session- $70
Fire & Ice
The iS Clinical Fire and Ice Resurfacing Facial is a rejuvenating treatment that bridges the gap between a mild facial and an invasive peel, with no down time. This targets to resurface the skin, treat problematic skin, reduce fine lines and encourage cellular renewal.
$130- 1 Treatment Session

Microneedling
Microneedling is a cosmetic procedure that uses small, sterilized needles to prick the skin.
The purpose of this treatment is to generate new collagen and skin tissue to smooth, firm, and tone skin.
Microneedling is mostly used on the face and may reduce

Trusted Source

the appearance of acne, scars, dark spots, wrinkles, and large pores
time varies = 1 session $400
buy 5 get the 6th free
Facial Hours Click here
Office Policy:
Click here to find out more about our Office Policy, Living Social/Groupon office policy and our Massage/Facial Cancellation Policy.